Digital Art Direction for Disney — Armadillo CRM
A sample of my work with Armadillo CRM, working as a Digital Art Director. Armadillo specialises in innovative CRM, bringing interactivity and creativity to the campaigns created, going beyond the standard email. My role at Armadillo focused on the Disney account.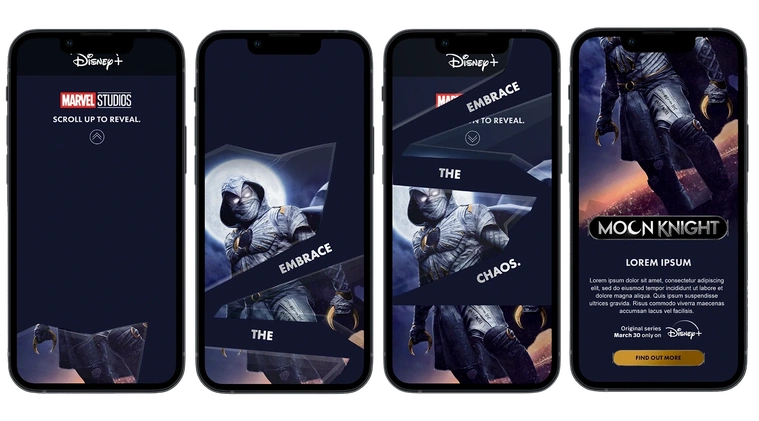 Parallax Scroll
Moon Knight
User sees prompt to scroll and does so to reveal the 'Moon Knight' poster below.
Concepted based off the 'Moon Knight' trailer, taking the ideas of cracks in reality.
Christmas 2021
Campaign email
Provided with the Christmas 2021 Disney artwork, a campaign email was created taking those guidelines and applying them to UI elements including:
Video elements
Carousels
Interactive Quiz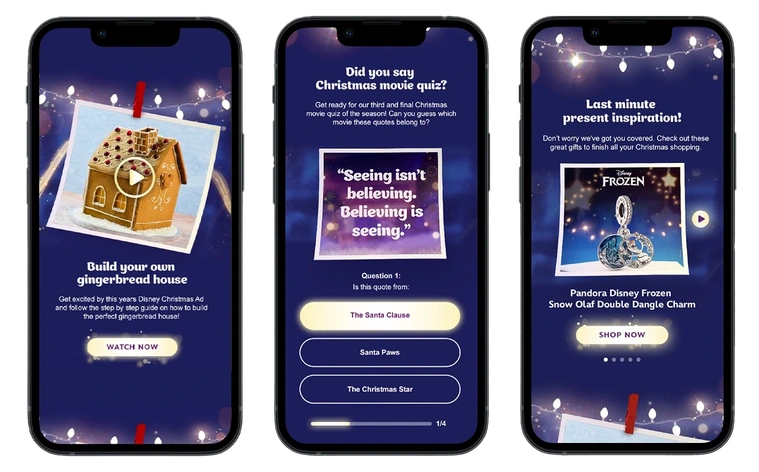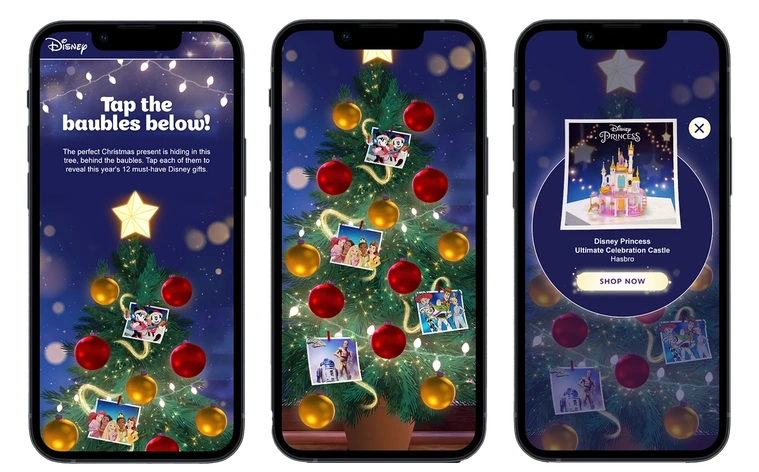 Christmas 2021
Disney Gift Guide
Challenged with creating a gift guide email with the campaign artwork provided, this email allowed users to click on the glowing baubles in the email which would trigger pop-ups to shop Disney gifts.
Turning Red
Movie Release/Merch Mail
Taking the movie artwork and creating UI elements from it including:
Look & Feel (Buttons, Dividers, Colours etc)
Carousels
Interactive Quizzes
Interactive voting panels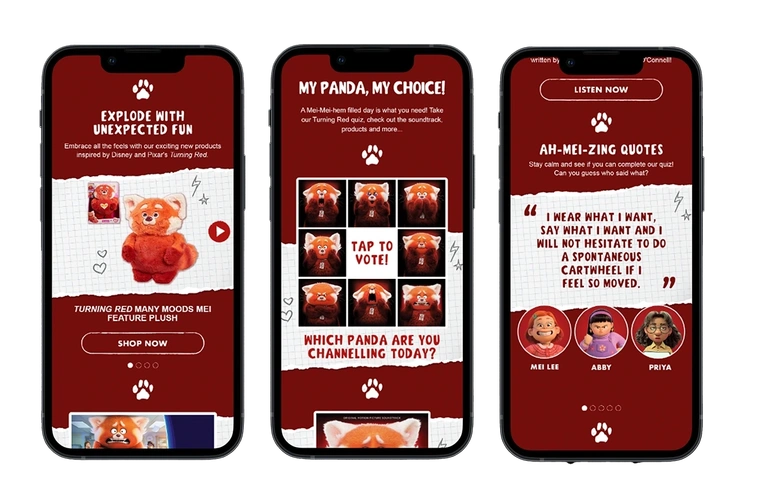 Miscellaneous
Some of my work interpreting Disney's brand, franchises and campaign looks & feel into email UI and exciting experiences for customers.
This would often include creating unique concepts for email campaigns running of significant periods of time.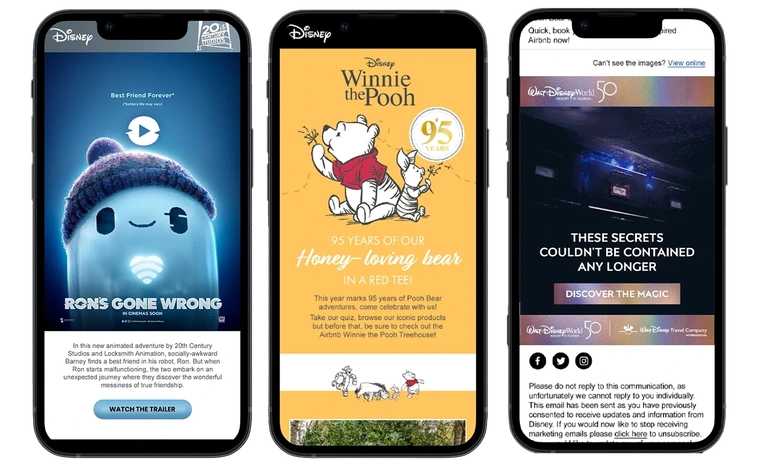 Learnings:
Interpreting brand guidelines + application
Being handed one of Disney's many franchises and interpreting that into UI elements helped me to improve my skills in brand interpretation as well as attention to detail within a larger design.
Don't be afraid to embrace delighters:
Working in UX design sometimes makes you shy away from delighters as your focused on the key experience, some of these campaigns were delighter-focused, which was a joy to work on.
Campaign and idea generation
Working on the Disney account absolutely allowed me to practice creative thinking. You're placing yourself into the shoes of someone who signs up to a brand who allows them to experience a bit of magic within their day. You're delivering them not only the information they need, but a touch of the brand feeling with that. It's something I think shouldn't be lost when designing an experience for a user.